Commercial Landscape Maintenance
At Hidden Creek, we understand the importance of a well-maintained and visually appealing landscape for commercial properties. With our expertise in commercial landscape maintenance, we offer comprehensive services to enhance the outdoor spaces of commercial properties throughout Central Ohio. Our commitment to providing exceptional services ensures that your commercial landscape remains vibrant, attractive, and welcoming.
Complete Grounds Maintenance
Landscape Maintenance for Professional and Inviting Environments
We take pride in maintaining the complete grounds of commercial properties. Our dedicated team offers services such as meticulous mowing, precise edging, and expert trimming to keep your landscape looking its best. We understand the significance of regular grounds maintenance in preserving the overall beauty and health of your commercial landscape.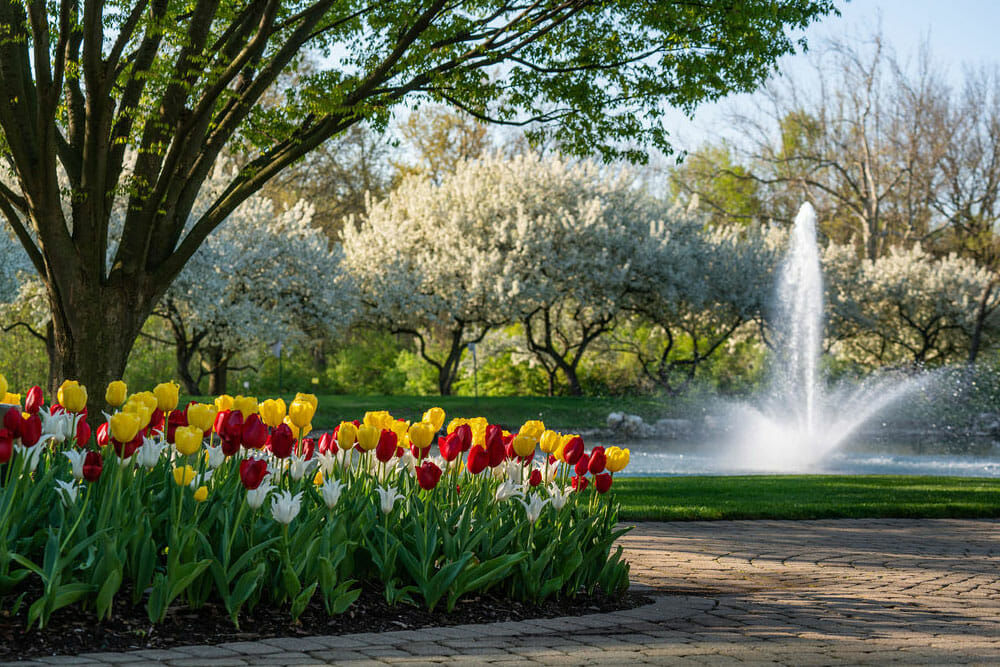 Annual Displays
Celebrating Nature's Ever-Changing Beauty
Make a statement with captivating seasonal and annual displays that reflect the changing beauty of your commercial landscape. Our talented team can create stunning displays and ornamental arrangements that elevate the aesthetic appeal of your business. We carefully select appropriate plants and designs, ensuring that they complement your property and leave a lasting impression on clients and visitors.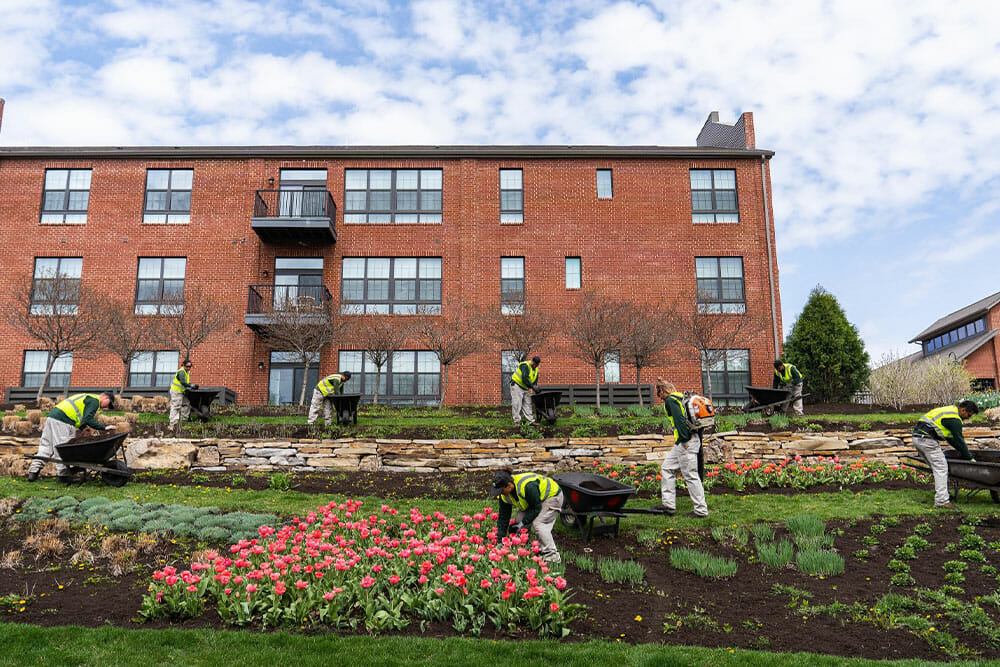 Spring and Fall Cleanups
Seasonal Transformations
Seasonal cleanups are vital for maintaining a neat and healthy commercial landscape. Our spring and fall cleanup services include debris removal, bed preparation, and pruning. By preparing your landscape for each season, we help it thrive and make a lasting impression on clients and visitors.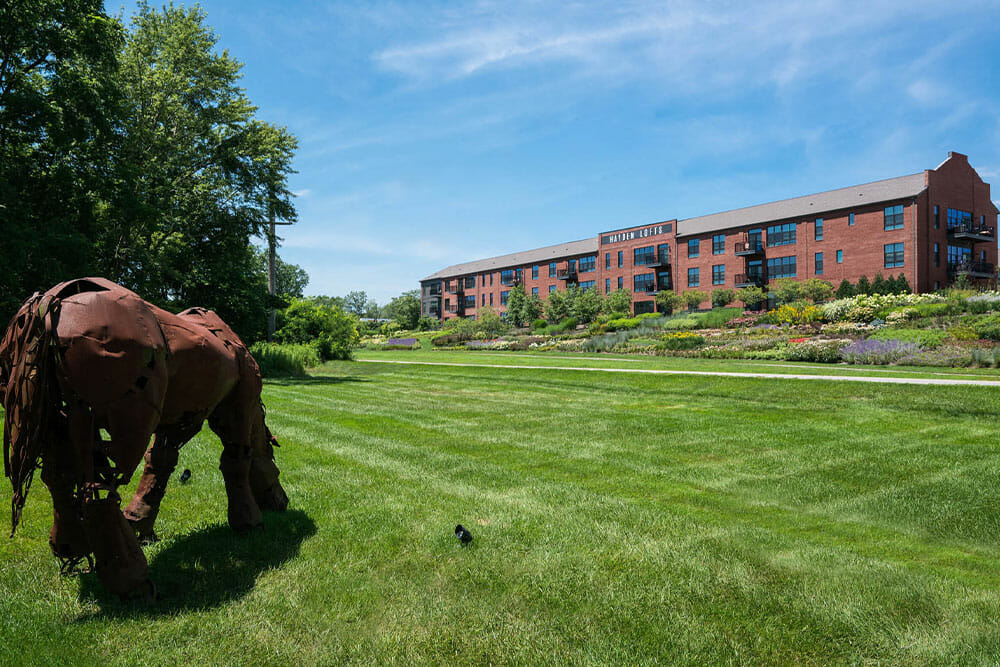 Fertilization and Irrigation Maintenance
Nourishing Your Landscape's Health
Efficient irrigation and fertilization is essential for maintaining lush and healthy landscapes. Our experienced team specializes in both irrigation system maintenance and fertilization techniques. We provide comprehensive services, including regular system inspections, repairs, and adjustments to ensure optimal irrigation performance. Our fertilization services deliver the necessary nutrients to promote plant health and vitality. With our expertise, we help you conserve water while ensuring optimal growth and long-term beauty.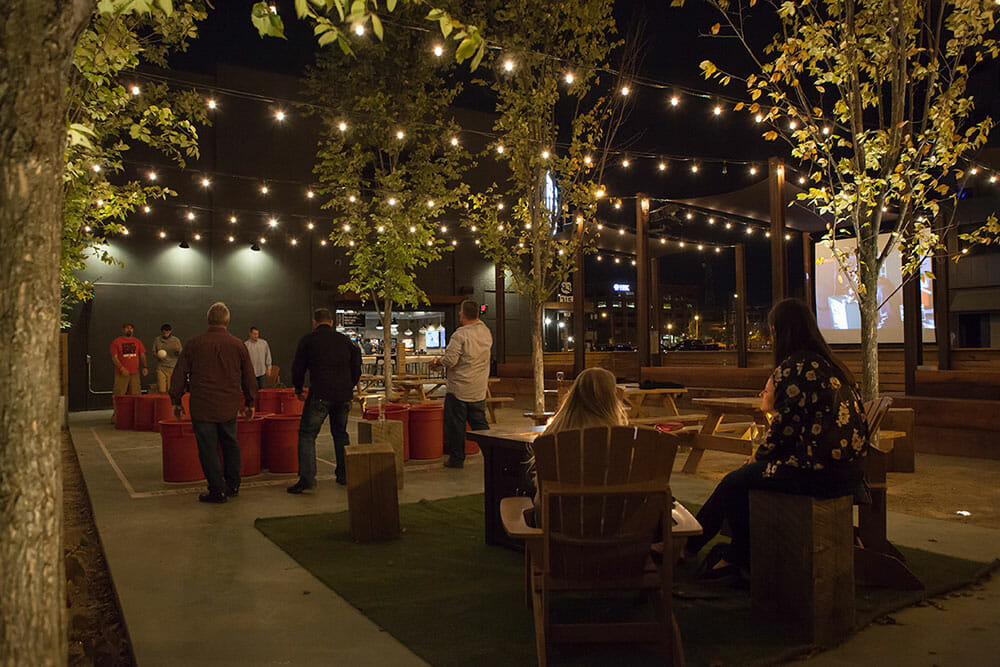 Lighting Maintenance
Illuminating the Beauty of Your Landscape
Outdoor lighting not only enhances the beauty of your commercial landscape but also improves safety and visibility. Our lighting maintenance services encompass everything from routine inspections to repairs and bulb replacements. We ensure that your outdoor lighting system remains functional and visually appealing, creating a welcoming ambiance day and night.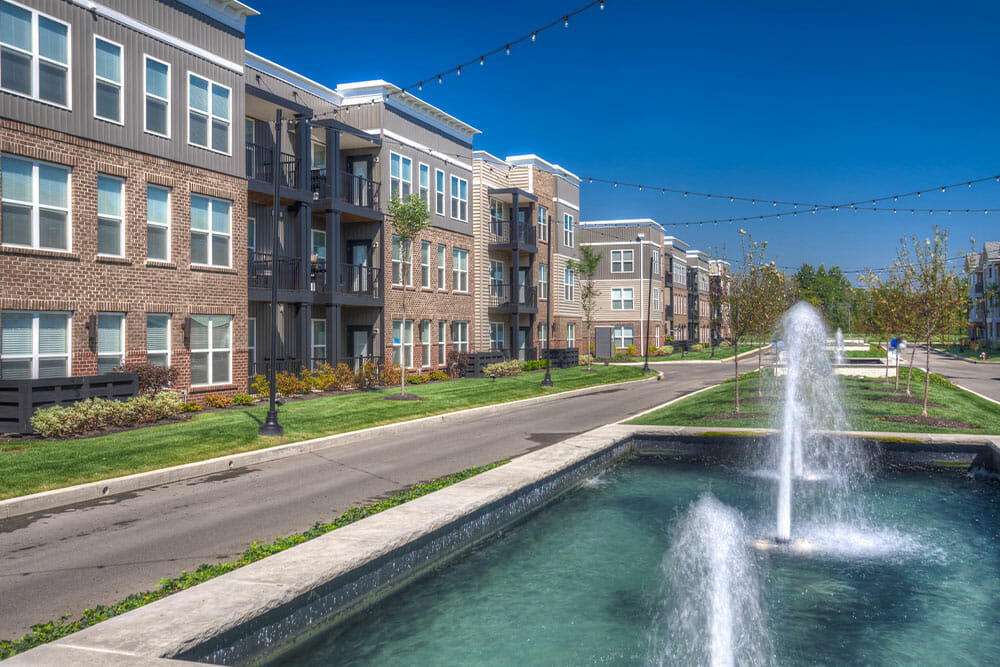 Water Feature Maintenance
Serenity in Motion
Water features bring a touch of serenity and elegance to commercial landscapes. Our team is well-versed in water feature maintenance, ensuring their optimal functionality and appearance. We provide thorough cleaning, repairs, and water quality management to keep your water features in pristine condition.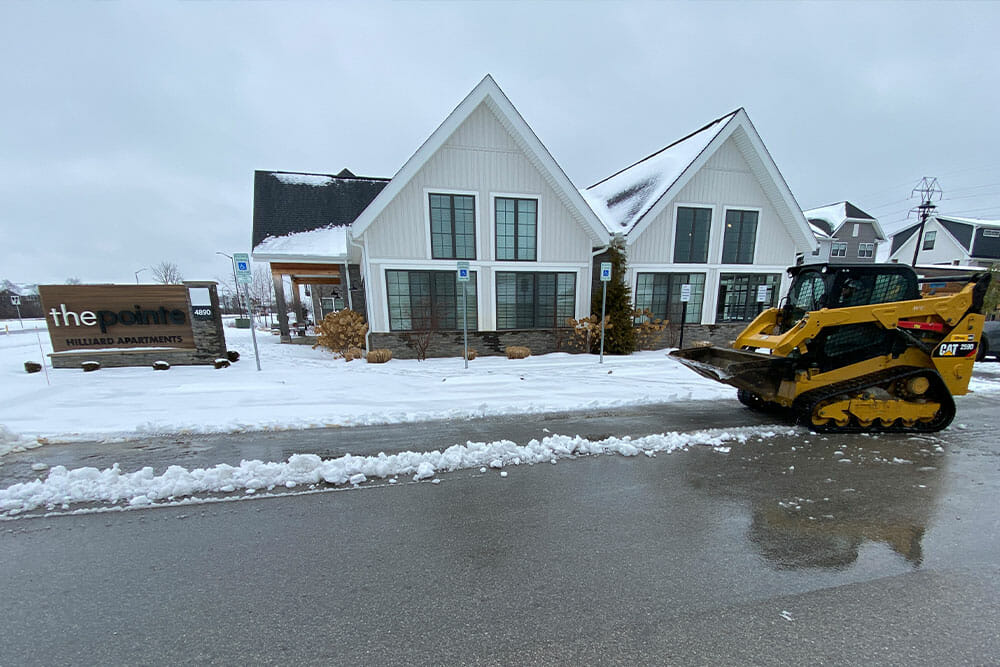 Snow Removal
Safeguarding Accessibility during Winter
Harsh winter weather can pose challenges for businesses. Our snow removal services are designed to keep your commercial property accessible and safe. With specialized equipment and an experienced team, we efficiently manage snow and ice removal, allowing your business to continue operating smoothly even during winter storms.
Ready to Get Started?
At Hidden Creek, we create extraordinary outdoor living spaces that exceed your expectations. Contact us today to bring your vision to life and create an outdoor oasis that reflects your unique style and vision.