Swimming Pools & Spa
Design, Build, Service
At Hidden Creek, our pool division, previously known as Capital City Pools founded by Jim Turner, is passionate about creating extraordinary pool experiences that bring joy and relaxation to homeowners. With our expertise in pool design, build, and maintenance, we are committed to delivering exceptional results. A well-designed and properly maintained pool is not just a luxury; it becomes the heart of your outdoor oasis.
Pool Design
Unleashing Your Imagination
Our pool design services are tailored to suit your unique preferences and lifestyle. Our skilled team works closely with you to understand your vision and translate it into a captivating pool design. From elegant waterfalls and mesmerizing deck jets to striking vanishing edges, we incorporate features that enhance both the aesthetics and functionality of your pool.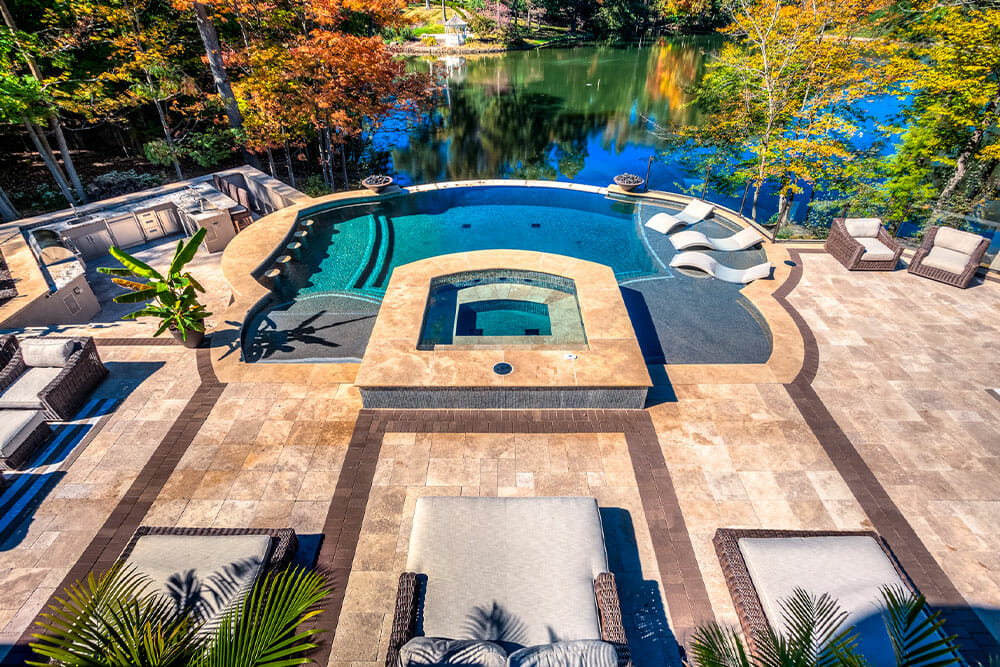 Swimming Pools and Spas
Crafting Your Aquatic Haven
With meticulous attention to detail, we build swimming pools and spas that elevate your outdoor living experience. We use high-quality materials and employ precise craftsmanship to create stunning, durable pools and spas. Whether you dream of a serene beach entry, a swim-up bar with sunken barstools, or soothing hydrotherapy jets, we turn your vision into a reality.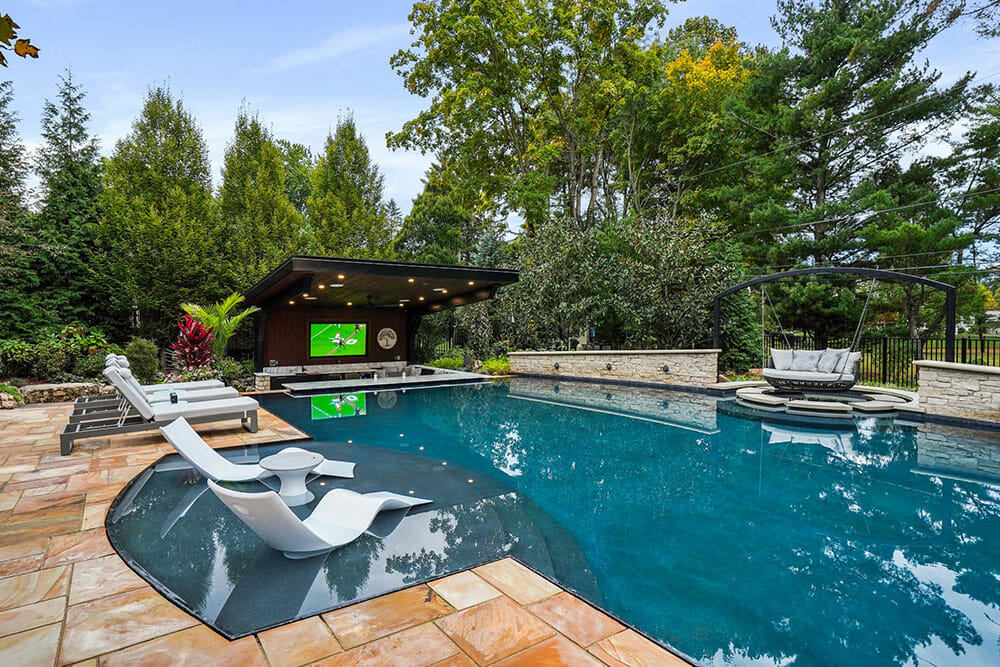 Speciality Pools
Elegance in Every Splash
Dive into luxury with our tailored approach to pool creation. At the heart of our process lies meticulous planning and design, ensuring your pool is a unique oasis perfectly aligned with your vision and property. Our team crafts a one-of-a-kind experience, from conceptualization to the final dive. Immerse yourself in the epitome of luxury, where every splash echoes elegance, offering both relaxation and endless family fun, making lasting memories in a pool that's as unique as your lifestyle.
Pool Houses
The Perfect Poolside Retreat
Imagine a pool area that offers not just swimming but also a place to relax and unwind. Our pool house design services bring this vision to life. We integrate functional and stylish pool houses that seamlessly blend with your pool area. With changing rooms, bathrooms, and storage spaces, our pool houses provide the convenience and comfort you desire.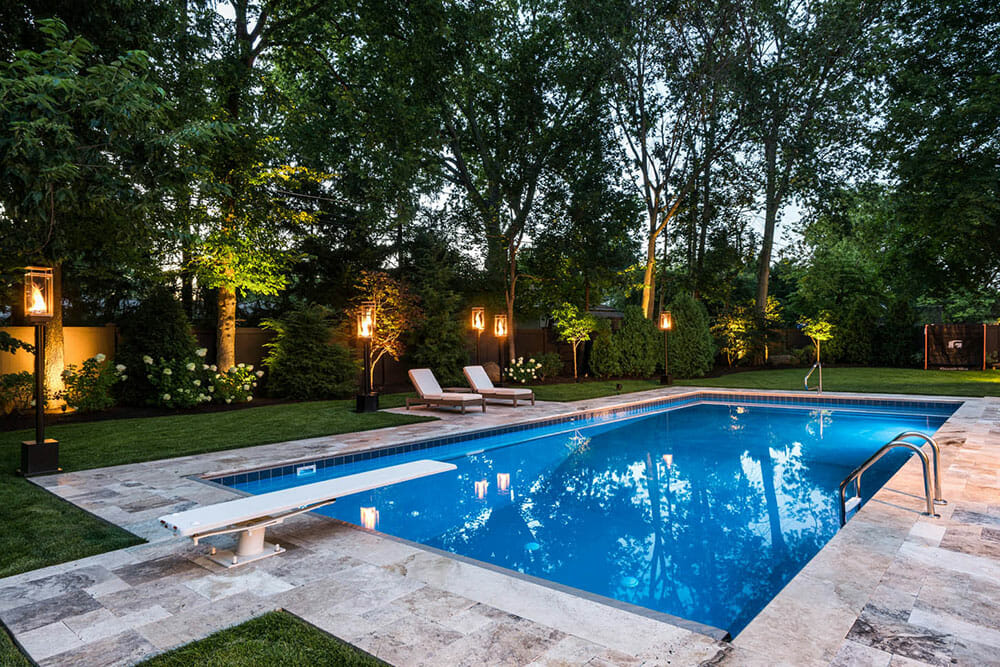 Pool Renovations
Make a Splash
Transform your existing pool into a revitalized aquatic oasis that exceeds your expectations. Our pool renovation services breathe new life into your current pool, enhancing the aesthetic appeal, functionality, and structure. Picture an upgraded pool with modern amenities, vibrant tiling, innovative water features, and energy-efficient lighting—all integrated seamlessly to ensure the perfect blend of aesthetics and structure.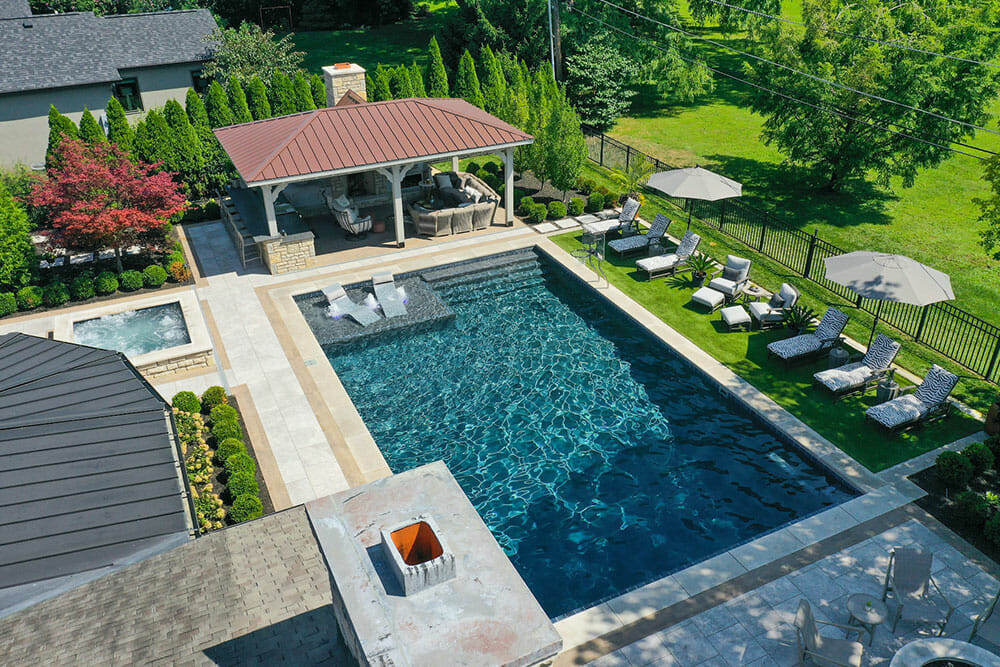 Fencing and Safety Covers
Enhancing Safety and Style
Complete your pool area with our deck and fencing services. Our skilled team designs and constructs functional and visually appealing decks that perfectly complement your pool. Safety is paramount, which is why we offer mesh safety fencing and automatic covers for peace of mind and protection.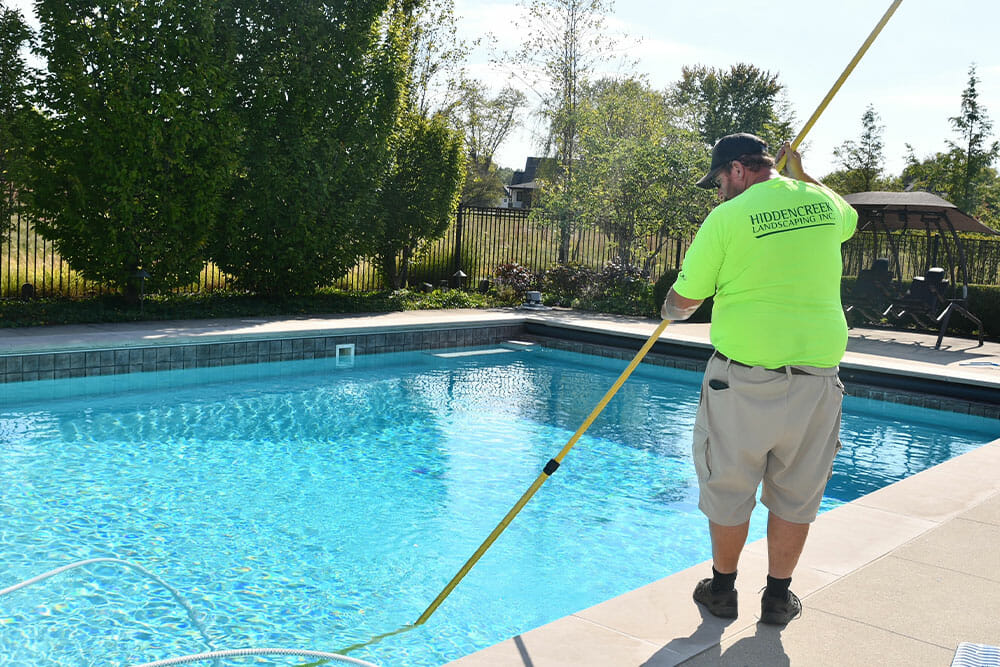 In-Ground Pool and Spa Service
Sustaining Your Paradise
Maintaining your pool's optimal performance is vital for long-lasting enjoyment. Our pool and spa maintenance services ensure your pool remains in peak condition. From opening and closing for the season to weekly maintenance, equipment repair and replacement, and vinyl liner replacements, we handle all aspects of keeping your pool and spa in pristine shape.
Ready to Get Started?
At Hidden Creek, we create extraordinary outdoor living spaces that exceed your expectations. Contact us today to bring your vision to life and create an outdoor oasis that reflects your unique style and vision.