Our Process
Creating Extraordinary Outdoor Living Spaces
Designing and transforming your dream outdoor living space requires careful planning, collaboration, and expertise. Our streamlined, step-by-step process ensures a smooth experience for our clients.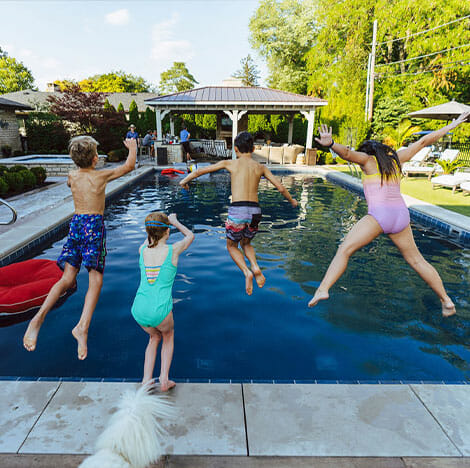 Dream Your Luxury Outdoor Space
Before scheduling a meeting, you'll share your vision and preferences by filling out our dream builder form. Our team will then meet with you to talk about your investment, timelines, as well as walk-through the conceptual design process, and all associated fees.
Discover the Possibilities
If you are satisfied with the conceptual design process, we will send over a design commitment agreement that outlines the design process in detail, including the estimated construction start date and any required deposits to be applied toward the cost of the design services. Once the deposit is paid, we move forward with gathering essential information needed to complete your design, including pictures, site measurements, and elevations.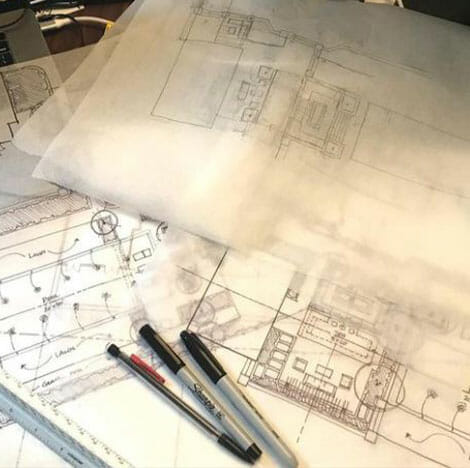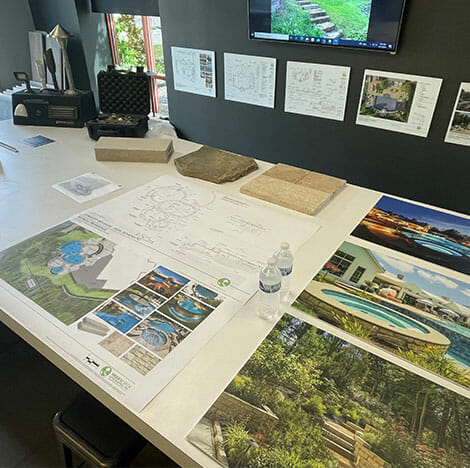 Design an Outdoor Retreat Uniquely Yours
Next, we partner with you to create, review and approve your conceptual plans. We will invite you to our Hidden Creek Design Center to walk through 2D or 3D conceptual designs of your project based on your vision and requirements. This process typically takes 2 to 8 weeks, depending on the complexity of the project.
From Dreams to Reality
Once the design aligns with your vision for your dream outdoor living space, we present the final drawings for your approval and prepare a Construction Agreement which will include items such as a detailed estimate, contract price and payment terms for your review.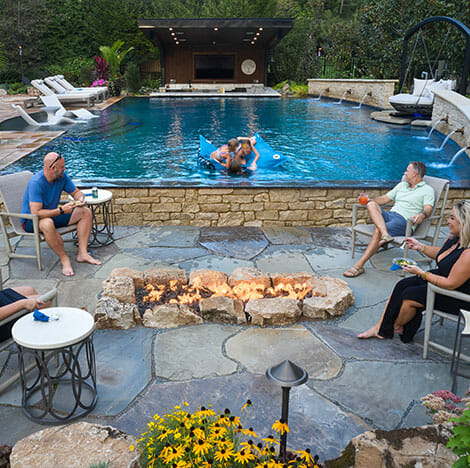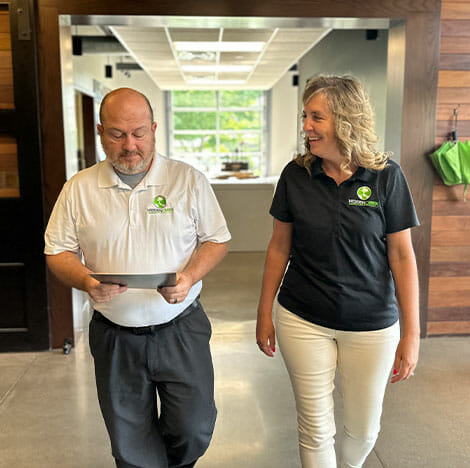 Laying the Groundwork with Permitting
Once we reach a construction agreement, we will create detailed construction documents for permitting submitales and our construction crews. We handle all of the submitales on your behalf. The time required for approval varies depending on factors such as HOA and city/township requirements.
Breaking Ground and Developing Your Dream Space
Once all necessary approvals are obtained, we commence the construction phase. The construction timeline typically ranges from three to nine months depending on the scope of work.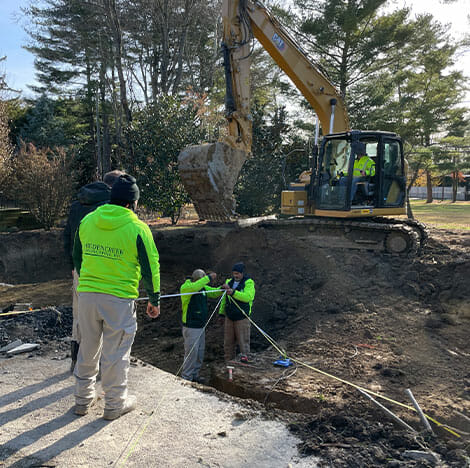 Ready to Get Started?
At Hidden Creek, we create extraordinary outdoor living spaces that exceed your expectations. Contact us today to bring your vision to life and create an outdoor oasis that reflects your unique style and vision.