Careers
At Hidden Creek, we invite talented individuals to join our dynamic team of landscape design and build professionals. As a leading landscape design company in Central Ohio, we are committed to creating extraordinary outdoor spaces that inspire and enrich lives. We believe that our team is the driving force behind our success, and we are always seeking passionate and skilled individuals to contribute to our mission.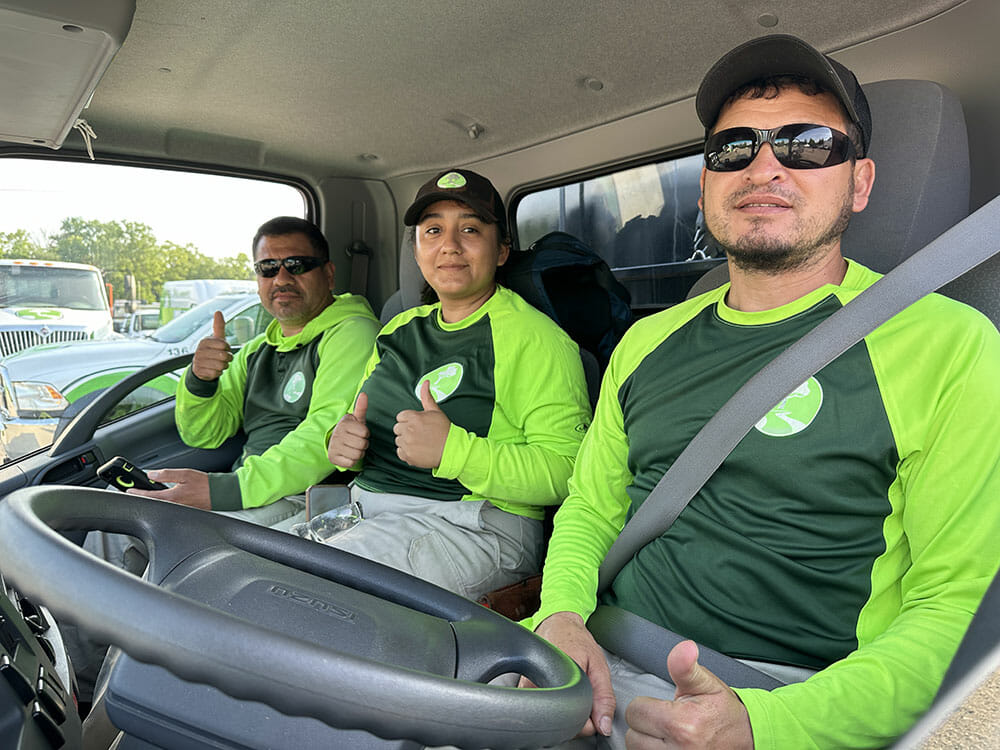 Field Team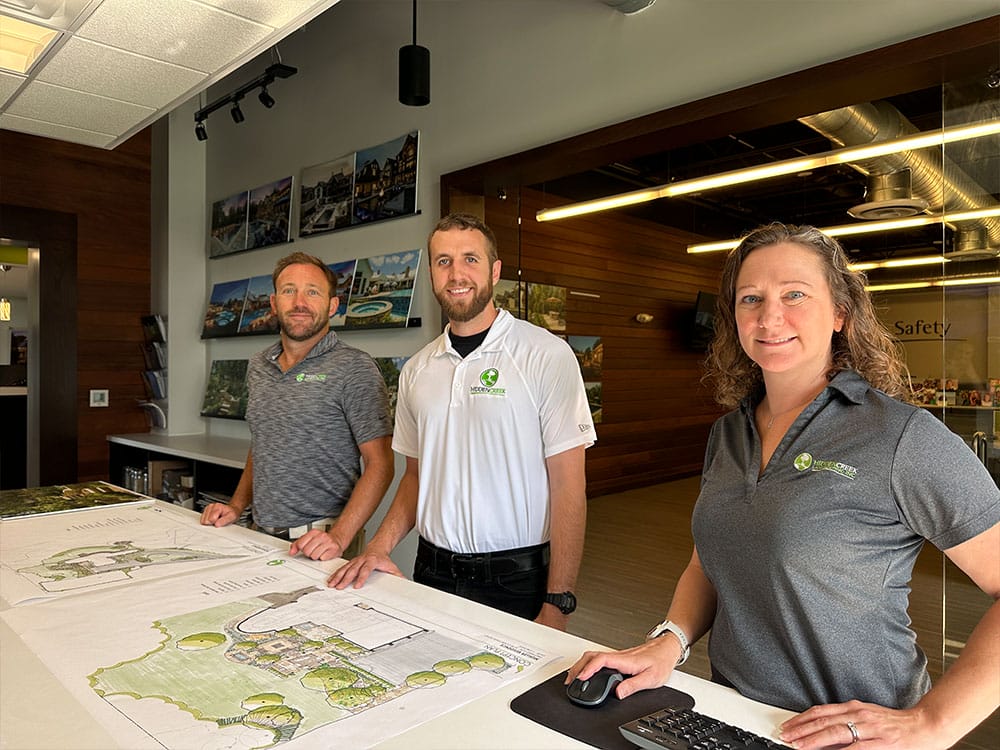 Office Team
Benefits can include
Paid vacation and holidays
Paid smartphone, tablet, or laptop
Clothing and boot credit
Health, dental, and supplemental insurance
401K retirement plan
Mileage reimbursement
Perks
Paid continuing education classes and professional development
Monthly company meetings with meals provided
Monthly prize giveaways (TVs, clothing, gift cards, and more)
Quarterly team-building outings
"Christmas Break": Paid time off from Christmas Eve through January 1
Never-ending opportunities for growth
Core Values
At Hidden Creek, we pride ourselves on fostering a collaborative and supportive work environment. We value creativity, innovation, and attention to detail, and we strive to provide our employees with opportunities for growth and professional development. Whether you are an experienced landscape designer, a skilled craftsman, or an aspiring landscape professional, we offer a range of exciting career paths and the chance to work on diverse and rewarding projects.
Dare to be different Dare to be different
Innovative
Creative
Adventurous
Courageous
Embrace Intensity & Funny
Driven to Grow Driven to Grow
Adaptable
Determined
Motivated
Strategic & Passionate
Make Someone Smile Make Someone Smile
Enthusiastic
Positive
Compassionate
Spontaneous
Confident & Team Player
Lead with Intent Lead with Intent
Focused
Follow Through
Great Time Management
"Get It"
Analytical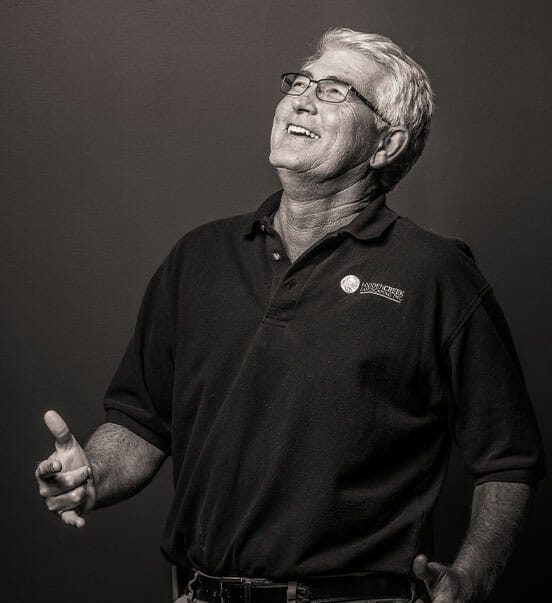 Hey, I'm Craig!
I'm Craig, and I've been proudly part of Hidden Creek since September 2017, contributing over 30 years of valuable experience in the Landscape Profession. Armed with a Horticulture degree from The Ohio State University, I'm dedicated to infusing my extensive knowledge into every client's property for exceptional results. Just as I reel in the best catches during weekends on Lake Erie, I'm committed to making every landscape project a standout success. If you're looking for a team where expertise and innovation go hand in hand, you've found the right place!
Craig Jones
Sales Manager Maintenance Division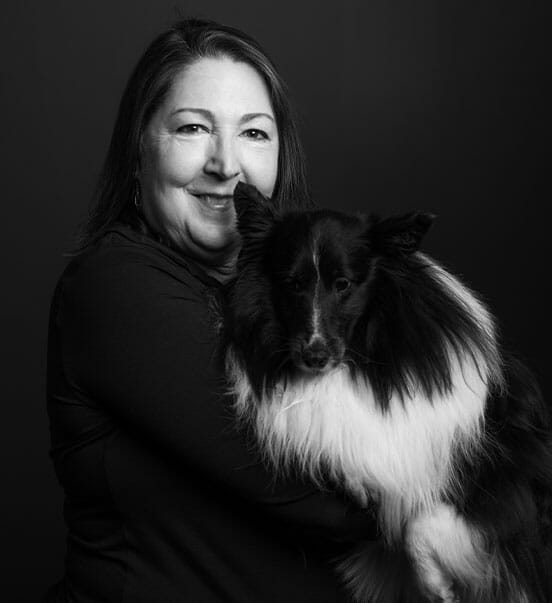 Hey, I'm Nora!
I'm Nora, a proud team member of the Design Build Sales team. My days are a dynamic blend of transforming client visions into reality through creative design and sales strategies, while enjoying the collaborative spirit of our innovative team. Armed with a background in interior design and a Master Gardener certification, I seamlessly merge my love for nature and plants into the landscape industry. Let's work together to make dreams come true and create something truly remarkable!
Nora Kepes
Design Build Sales
Hey, I'm Tim!
I'm Tim, and I joined Hidden Creek in 2016, bringing over 30 years of landscaping experience to the Design Build Division. My journey started at 15, rising from a mow crew to a foreman in no time. I've cultivated my expertise through landscape construction and horticulture studies at Northeast Career Center and Ohio State ATI. Just as I transform landscapes, I have a knack for transforming raw materials into works of art in my downtime. Woodworking has become my creative outlet. Let's shape remarkable landscapes and make a real difference together!
Tim Reeves
Project Management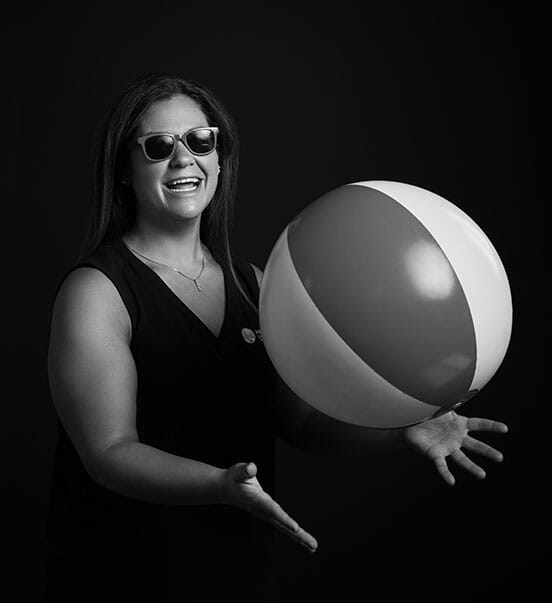 Hey, I'm Adrian!
I'm Adrianne, the office manager for our Pool Division. I thrive in our fast-paced environment and enjoy meeting new people daily. During my free time, I cherish moments with my sons, Corbin and Lucas, and our lovable dog, Theodore. Adventure is my passion, and I love exploring in my Jeep, fishing, hiking, camping, and photography. Join our pool of talent, and let's dive into success together!
Adrian Martin
Office Manager – Pool Division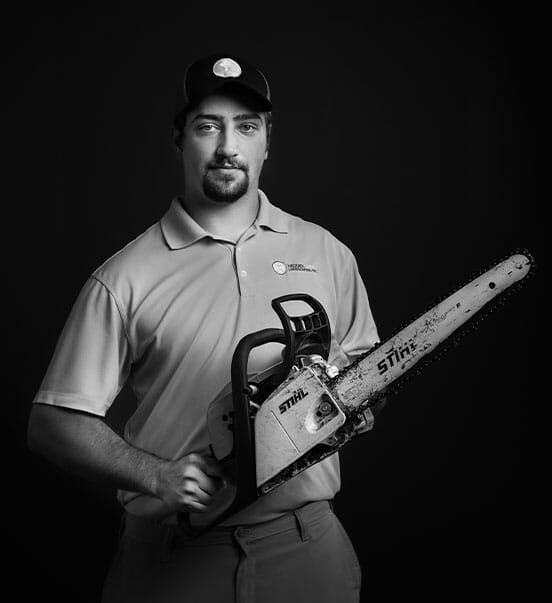 Hey, I'm Milan!
I'm Milan, one of the Production Managers. My primary focus revolves around ensuring quality control, coordinating projects, and fostering strong teamwork to create stunning landscapes. With 12 years of experience in landscaping, I have a passion for outdoor work and the art of transforming spaces. Growing up in the green industry alongside my father's 25-year legacy, landscaping and the great outdoors have become a fundamental part of who I am. If you enjoy working outdoors, join our team!
Milan Mihajlovski
Project Manager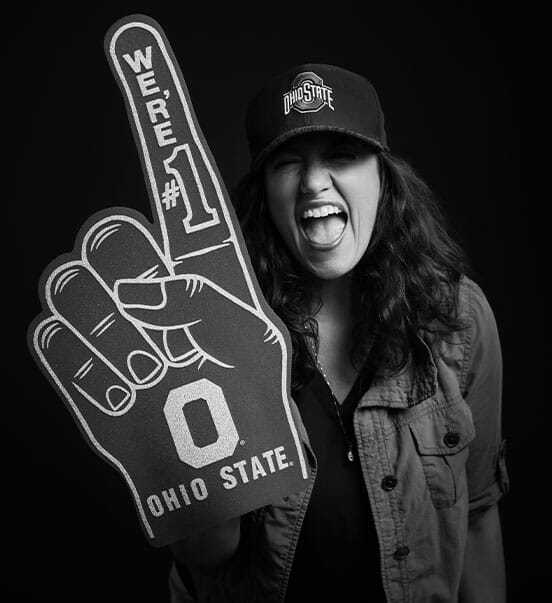 Hey, I'm Erin!
I'm Erin, the Chief Operating Officer, and I'm passionate about coaching, process improvement, and recognizing our team members for living our core values. With a background in business excellence and Lean Six Sigma, I bring valuable expertise to the table. Outside of work, I find joy in being an Auntie to my nieces, nephews, and my adorable dog niece, Cali. Staying active through sports like tennis and golf is important to me. But here's the exciting part: we're looking to grow our incredible team, and I'd love for you to join us!
Erin Daly
Chief Operating Officer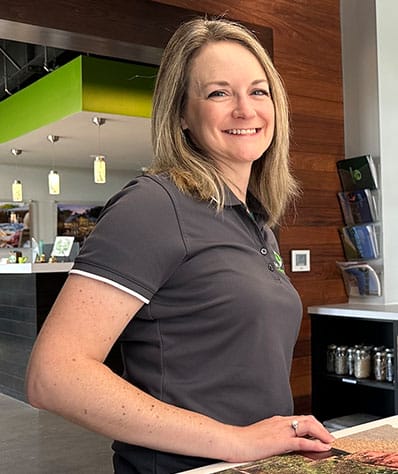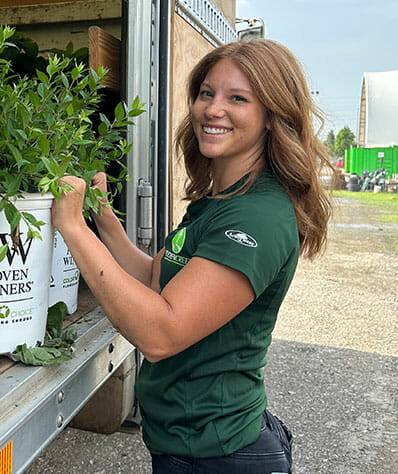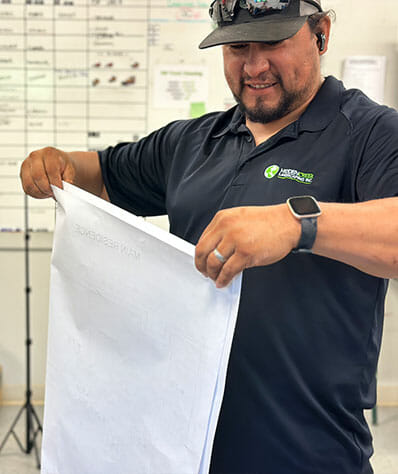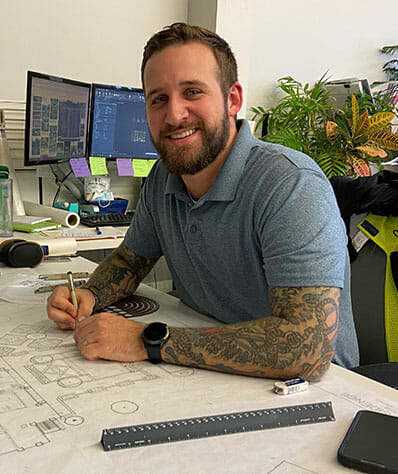 The best thing about working at Hidden Creek is the people. I have great co-workers, we have great clients, and we have great leadership that is committed to executing with excellence. I'm proud to be part of this team.
Letha Imler
Operations Team
Hidden Creek is truly a place I've been able to use my skillset and knowledge to the fullest while also being supported to grow more professionally and personally. I have a role that allows me to do what I love, which is talking about plants, sourcing plants, and even maintaining plants in our nursery. I feel appreciated, challenged in a positive way, and heard among my team. 
Shavon Smith
Operations Team
I enjoy working at Hidden Creek because I love the constant challenge to be better. Figuring out how to create solutions to problems is something I enjoy here at Hidden Creek. The quality of people I get to work with makes the biggest difference.
Brandon Rodriguez
Operations Team
Hidden Creek is one of those employers that really cares about its employees. We are always encouraged to push ourselves while still being rewarded for doing so. I don't feel micromanaged, overworked, or under appreciated. I am proud to wear the Hidden Creek logo and truly believe we are at the top of our field.
Jeff Haussler
Sales & Design Team
Ready to Apply?
Joining the Hidden Creek team means becoming part of a close-knit community that shares a common passion for creating exceptional outdoor spaces. If you are driven by a desire to make a lasting impact, possess a strong work ethic, and are dedicated to delivering outstanding results, we invite you to explore the career opportunities available at Hidden Creek. Take the first step towards a rewarding and fulfilling career by browsing our current job openings and submitting your application today. We look forward to welcoming talented individuals who share our commitment to excellence!