Landscape Design
We understand that your outdoor living space is more than just a backyard; it's an extension of your lifestyle and a reflection of your unique vision. At Hidden Creek, we believe that exceptional outdoor spaces start with exceptional design.
Foundation of All Projects: 2D Conceptual Design
Every outdoor living space begins with a dream, a unique vision of what could unfold. At Hidden Creek, our primary mission is to seamlessly translate this dream into a tangible blueprint.
Our design journey begins with our 2D designs. These sketches act as essential maps that include layouts, placements, and the basic aesthetic of your envisioned space. More than just sketches, these 2D representations ensure that both you and our design team are harmoniously aligned from the very beginning.
At Hidden Creek, our 2D designs are crafted with such depth and clarity that they often capture the essence and intricacies of an envisioned landscape. Rich in detail, these designs encapsulate the layout, aesthetic, and fundamental vision of the space.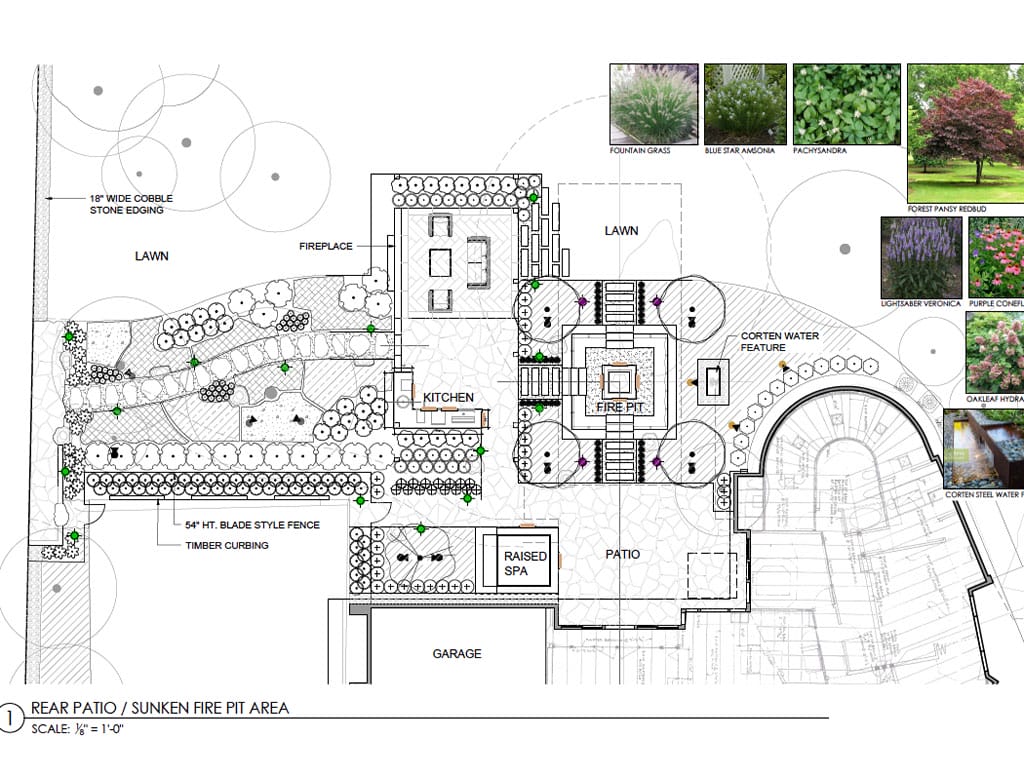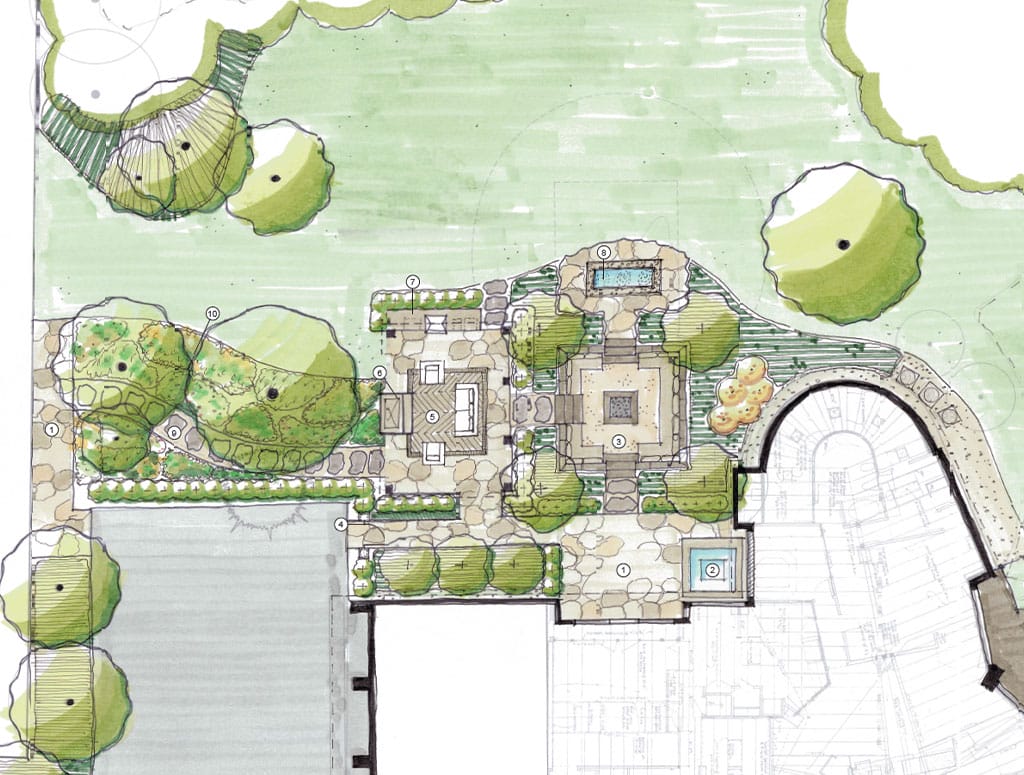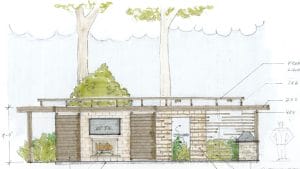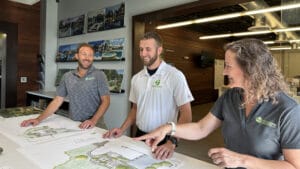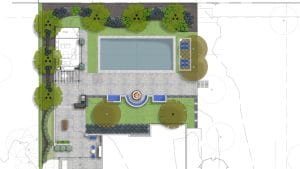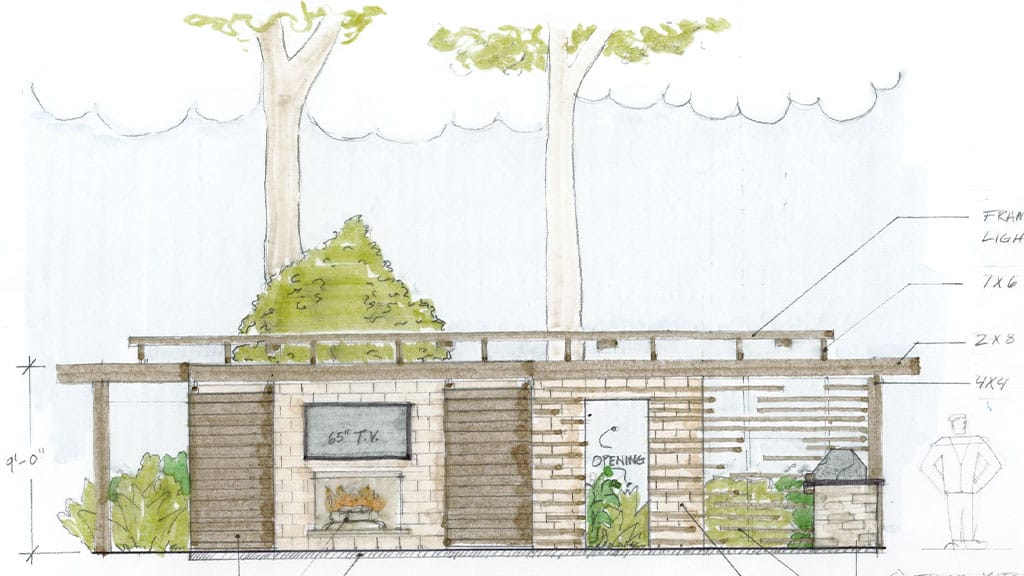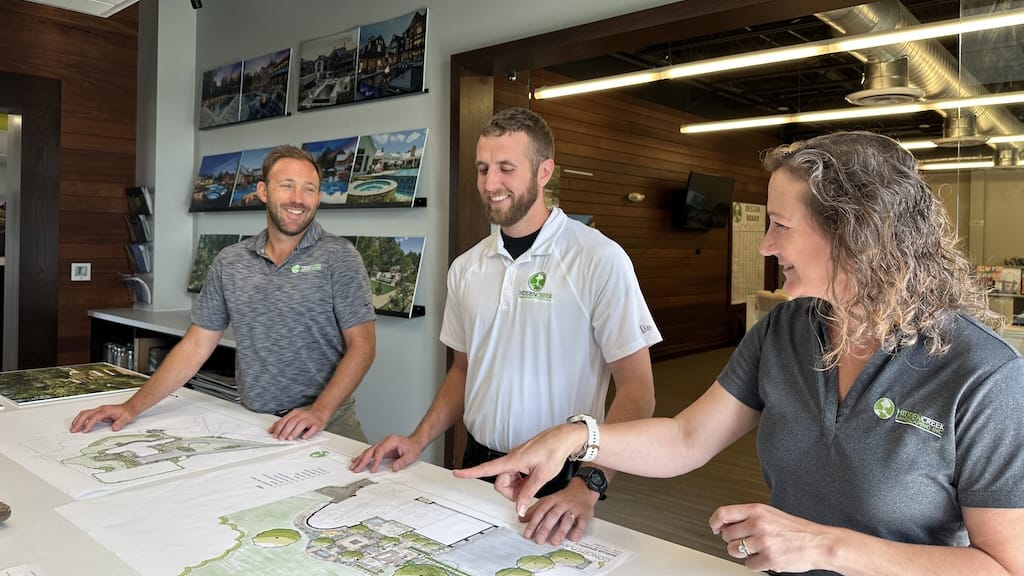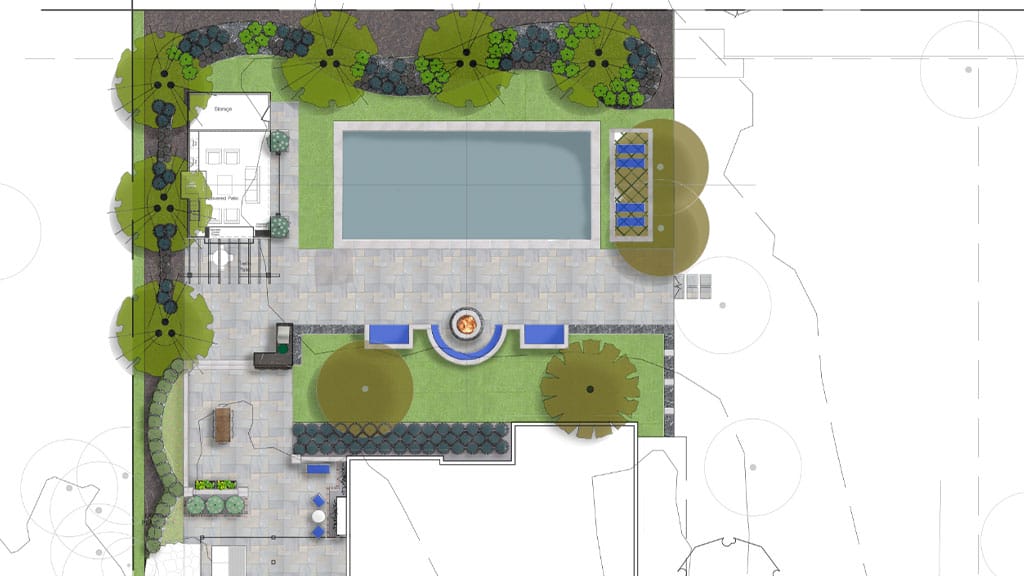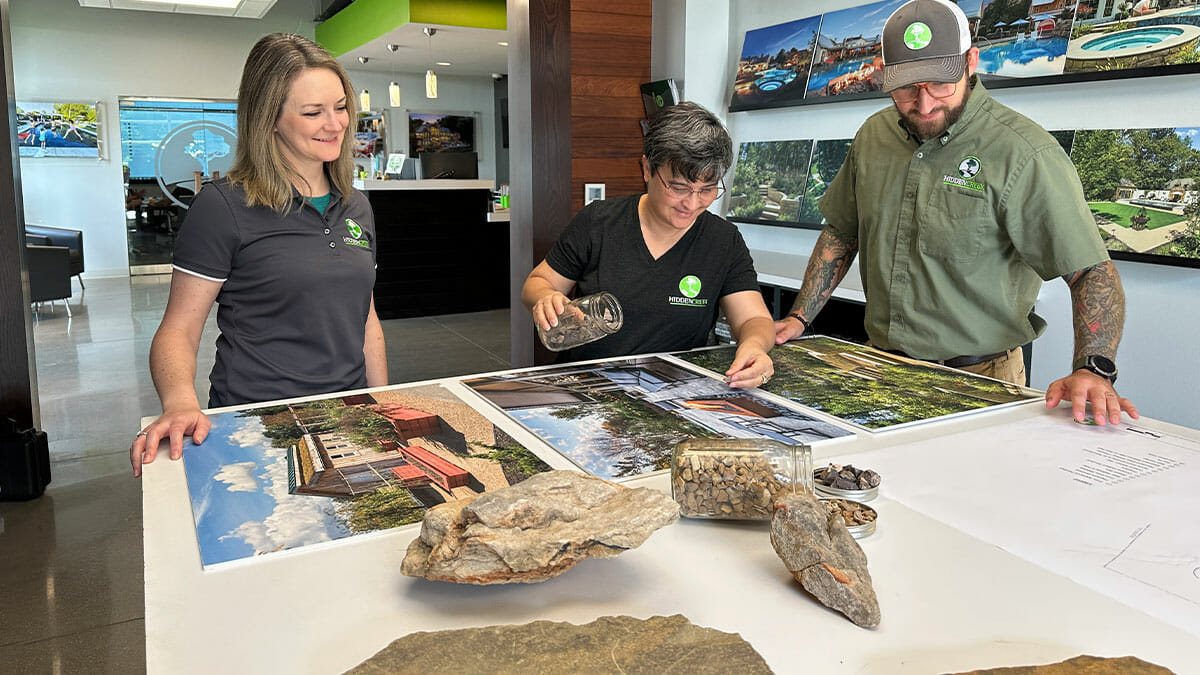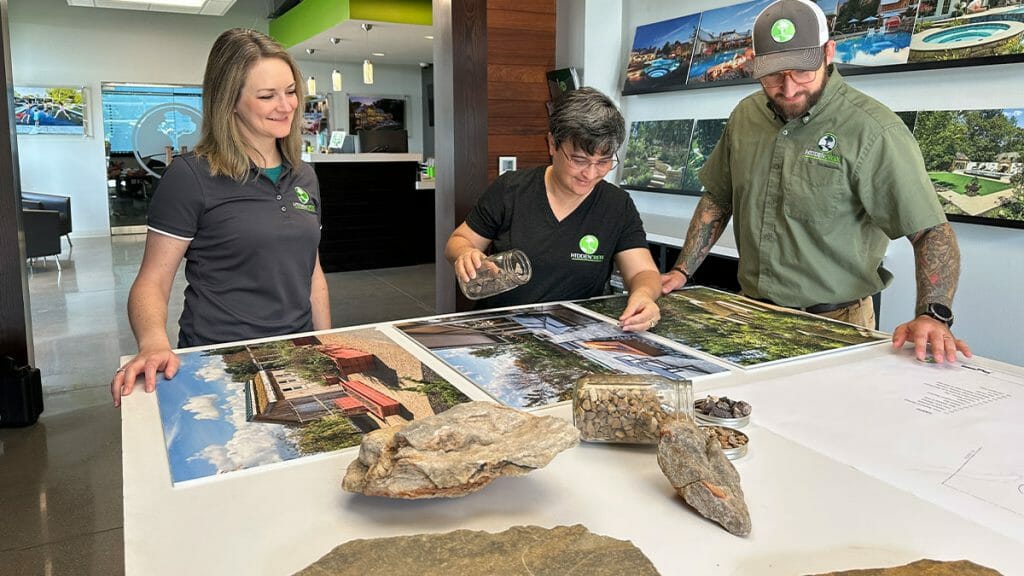 From Selection to Execution
Selecting the right materials, colors, and plants is an integral component to the creation of an impeccable outdoor space. From our very first interaction, the Hidden Creek team dives deep, offering curated recommendations tailored to individual tastes and needs. Our palette encompasses a wide array of options, masterfully blending form and function.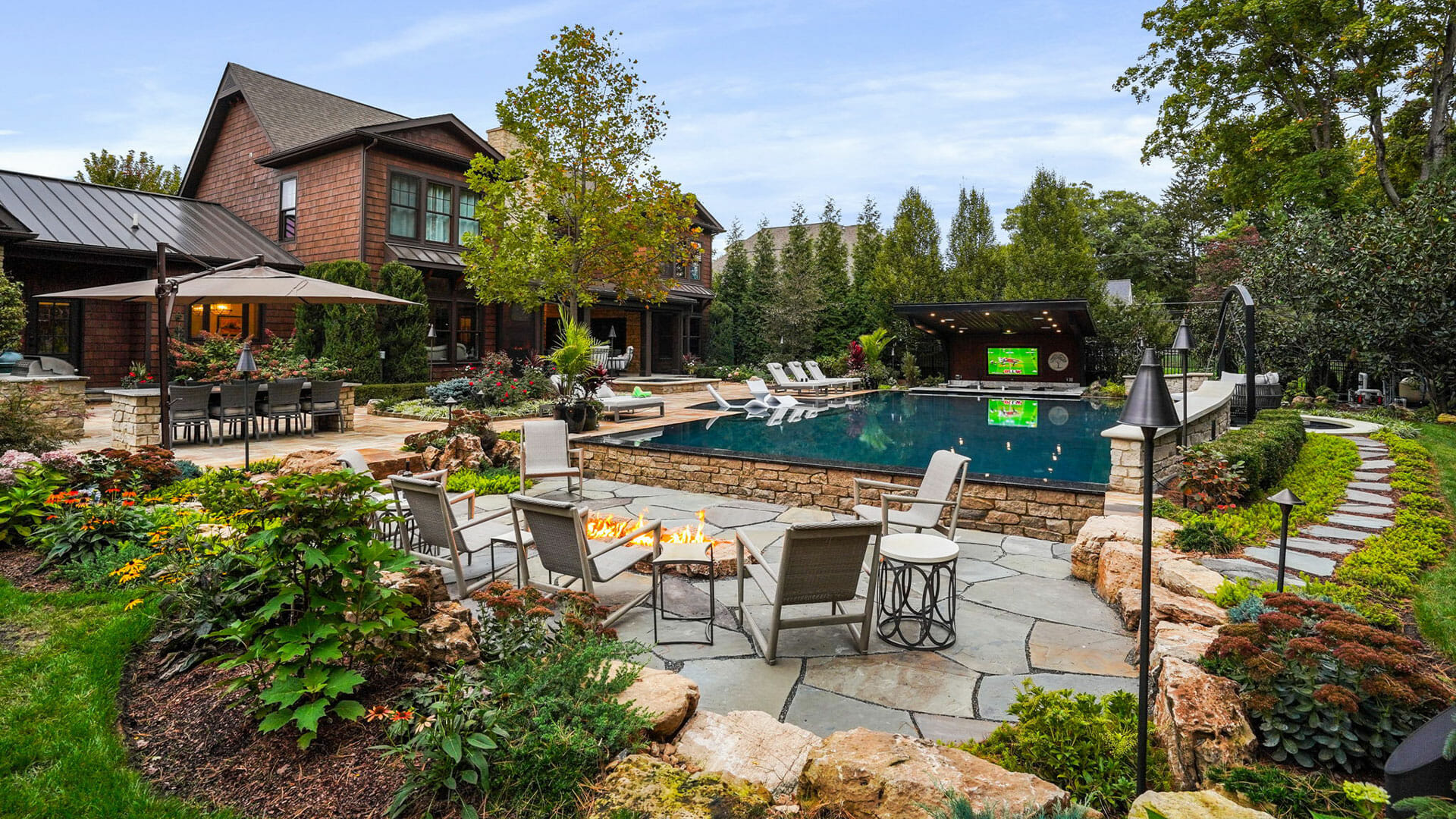 Seamless Execution with Detailed Designs
Our commitment to excellence is exemplified by our thorough approach to turning designs into reality. Every construction document, drafted focusing on attention to detail, provides a clear and comprehensive roadmap for our field staff. This ensures a seamless transition from design to execution, eliminating guesswork and surprises.
Our method isn't just about designs; it's about precision throughout the journey. From the initial measurements to the culminating execution, we maintain unparalleled accuracy throughout the entire process.
Customization at its Best
We believe that every outdoor space should be as unique as its owner. With this philosophy, there is no one-size-fits-all approach. Instead, every project we undertake becomes a tailored masterpiece, echoing the specific desires and aspirations of our clients.
While our designs are one-of-a-kind, our process is the same. We lay out a range of options for our clients, from essential elements to potential luxury upgrades. Throughout this process, we maintain a keen sensitivity to your budget, ensuring your dream space remains attainable and within reach.
Perfecting Your Space: Adjustments Before Building
Our design approach emphasizes one of our core beliefs: thorough preparation today minimizes unforeseen expenses tomorrow. By dedicating significant time and effort during the 2D conceptual phase, we leave no stone unturned.
This process has a twofold advantage. First, it empowers our clients with a comprehensive understanding of the project, allowing them to visualize every aspect of the end result. Second, it greatly reduces the likelihood of unexpected modifications or costs during the construction phase. In the event that modifications are necessary, they remain minimal due to our proactive planning.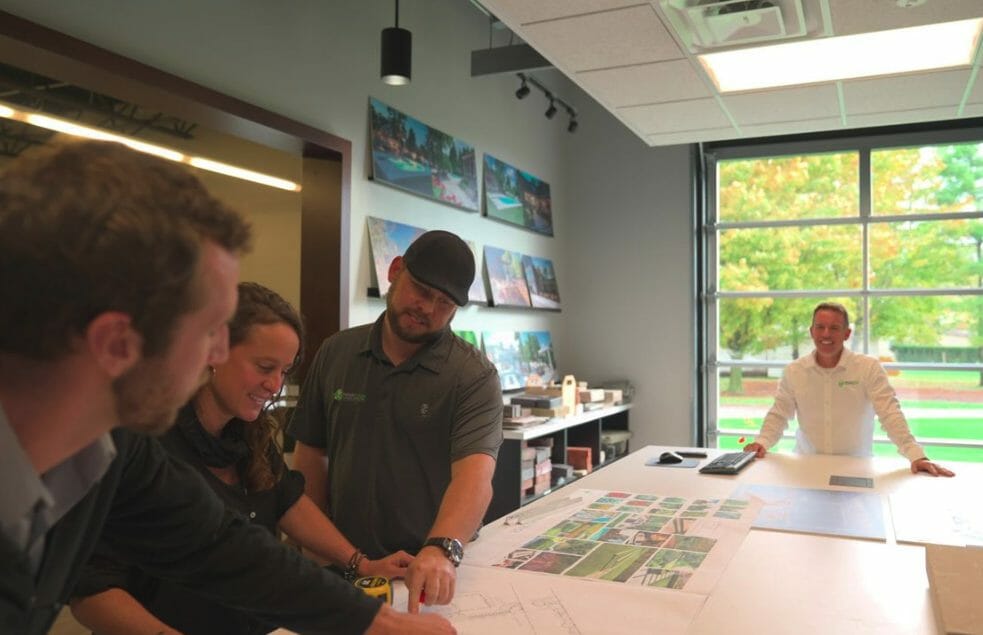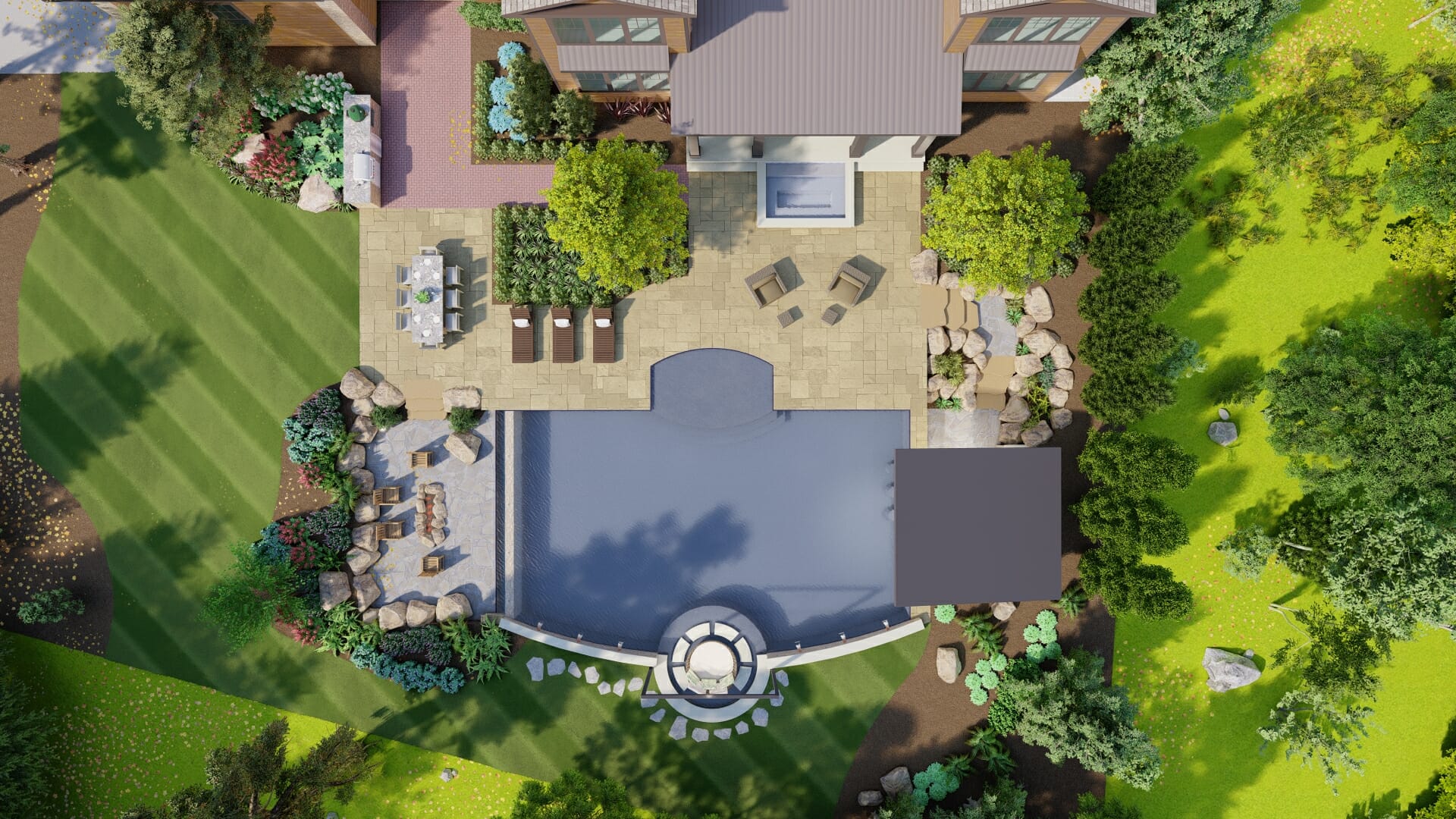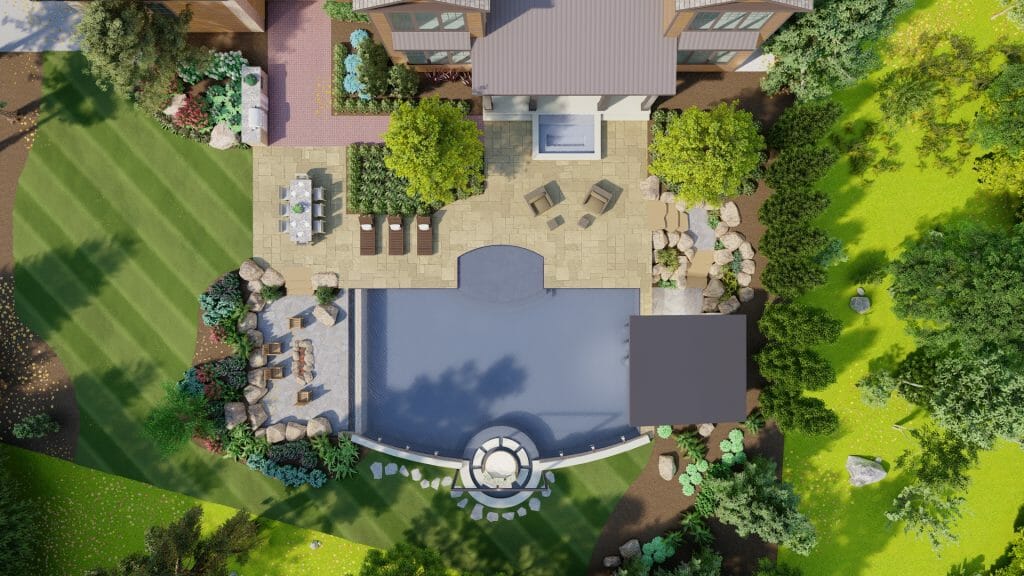 Optimizing Space for Everyday Life
Our landscape designs go beyond being just visual concepts; they are meticulously crafted blueprints that cater to the ebb and flow of everyday life. From intuitively laid out pathways to strategically positioned dining areas, we infuse each design with a practical rhythm.
Beyond the foundational aspects, we go a step further to enhance the client experience. With our designs, clients can mentally inhabit their space even before the first brick is laid. Whether it's visualizing your family and friends around a cozy fit or determining the perfect spot for that cherished patio set, our designs bridge the gap between imagination and reality.
Ensuring Lasting Beauty
Creating a beautiful space is only the beginning; ensuring its lasting allure is equally important. We understand the importance of longevity, and that's why we equip our clients with the knowledge they need for future maintenance. By doing this, we make certain there are no unforeseen challenges or surprises in the years to come.
Our support extends beyond just design. From recommending low-maintenance materials tailored for longevity to offering insights on the care needs of chosen plants, our aim is to make sure that your space doesn't just look good today, but continues to flourish and captivate for years to come.